Today's Max Amount per Order
USD 5,000 per Transaction
USD 50,000 per Year
moneyOnline Customer Center

02-6958-7078 (한국어, English) Mon - Sun 10:00 ~ 19:00
Order Procedures
Countries Covered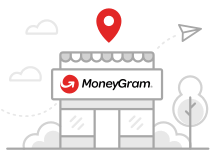 Our global network includes more than 350,000 agents including global banks and large businesses. Not only do we provide a large list of account deposit available countries, but ease and convenience in collect cash through such vast network in more than 200 countries.
Payment Methods
moneyOnline provides 2 options for payment.
Bank Transfer (by online banking or ATM)
We accept payment by domestic bank transfer (via online/mobile banking or ATM) from the bank account that you have registered with us.
Bank name

Auto-debit (by Openbank)
moneyOnline provides you with a functionality where you can enable auto-debit from your bank account to moneyOnline. Making your payment will be done in a matter seconds and it will help us streamline the process of confirming your payment.
Auto-debit (by Openbank)
Place a Send Order
| Financial Institutions | Bank Charges(Tax included) |
| --- | --- |
| Kwangju Bank | KRW 0 |
| Other Banks | KRW 500 |
Service Details (Send Money)
Send Money

moneyOnline is an online overseas remittance service operated by C-Square Korea Incorporated, a licensed Overseas Remittance Service Provider, in partnership with MoneyGram.
By sending money via moneyOnline, your beneficiary can pickup money at more than 350,000 agent locations worldwide.

Basic Requirements

At moneyOnline, we are willing to serve all customers equally well, but due to the limitations and regulations of the Korean government, the use of our service is limited to those customers who meet the following conditions, and agrees to our terms and conditions.

Customer who has a bank account in Korea and a valid photo ID and finishes our KYC process.
Customer who passes our anti-money laundering filtering.
Customer who agrees to the terms and conditions of our service.

Contract Period

There is no expiration date set for a customer who registers as a member.

Purpose of Remittance

Currently we are not accepting remittance for the following purposes :

* Remittance that is reasonably suspected of fraudulent activities.

* Any such remittance that is subject to prior permission, approval, report, or registration regulated by the 'Foreign Exchange and Foreign Trade Act'.

Maximum Send Amount

$5,000 or equivalent per order.
$50,000 or equivalent per year.

Minimum Send Amount
KRW 1,000
Countries & Currencies
200+ Countries (Countries Covered)
Service Fee
It depends on your destination country and send amount. (Full Service Fee Table)
Rate Application
Unless the receiving currency is USD and you have chosen to fix the receiving amount while ordering, FX rate at the point your order gets processed will be applied.
Restrictions
From time to time certain countries and currencies may be unavailable for service, due to international affairs or MoneyGram policies.
Order Processing
Send Money orders placed and paid until 6PM KST will be processed within the same business day. Orders placed or paid after 6PM will be processed the next business day.
Order Processing time

Cash pickup (10 minutes service)
It'll be available for pickup right after you receive your reference number.
Account deposit
Normally it takes about 10 minutes for your money to be credited from the time the reference number is issued.
But in some cases it takes upto 2 business days.

Cancel and Refund

Send Money order that hasn't been collected by the beneficiary can be cancelled.
In an event where the beneficiary does not pick up his/her money for more than 30 days, Send Money order will be cancelled without any prior notice.
Please be advised that Send Money order may be cancelled without any prior notice, if we find or suspect there is a breach of pre-agreed terms and conditions.
In general, only the send amount will be subject to refund. We do not refund other fees or expenses.
* Except for refunds to Gwangju Bank, domestic wire transfer fee should be borne by the customer.
* Refund amount will be the result of deducting all fees and expenses from the send amount.
* Please note that it may take more than 4 business days to complete a refund.

Change Order

You are not allowed to change your order information.

* If you have to change your order information, please cancel and order again.

Other Information

Please note that there may be further requirements by our partner, destination country, or pickup locations.
Restrictions may be added or modified without prior notice.

* 'Pickup locations' means overseas MoneyGram agents where the beneficiary can pickup his/her money sent through moneyOnline.
* You can find out your order details from 'My Account' menu.